Blimey, I've had a busy few days!
Cheryl came up to Nottingham last weekend to help me get the last of our things packed so that it was clear for me to move down with her. We spent a bunch of time sorting out our things and putting them in boxes and suitcases. I also had to sort out a whole bunch of things for the house I'm renting out on Crown Street because of a bunch of annoying plumbing stuff. I also spent a while seeing friends and family, and a few of my (now former) colleagues.
I didn't really feel the same sense of everything being done for the last time that I felt before I moved to California, but I was a bit sad to see things for the last time out of a taxi window on the way to the train station.
The first day in London was Tuesday. It was fairly late when we got to St. Pancras so we just caught a taxi to the apartment and spent the night unpacking and getting ready to sleep in the lovely single bed.
On Wednesday we decided to go out and be tourists for a day. We needed a destination so I randomly picked Little Ben and we set off for a walk. We walked for about 3 hours or so and managed to see St. Paul's Cathedral (about 5 minutes from the apartment), walk along the Thames, see Big Ben, Westminster Abbey complete with idiots in tents for the royal wedding, and then finally Little Ben! 🙂 It was a really nice day, and I believe I got a bit sunburned.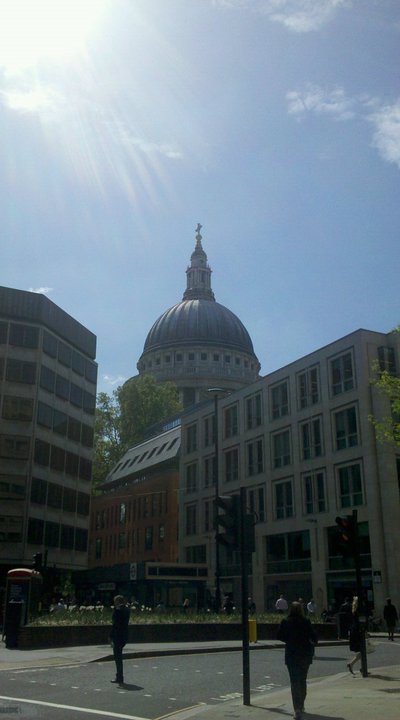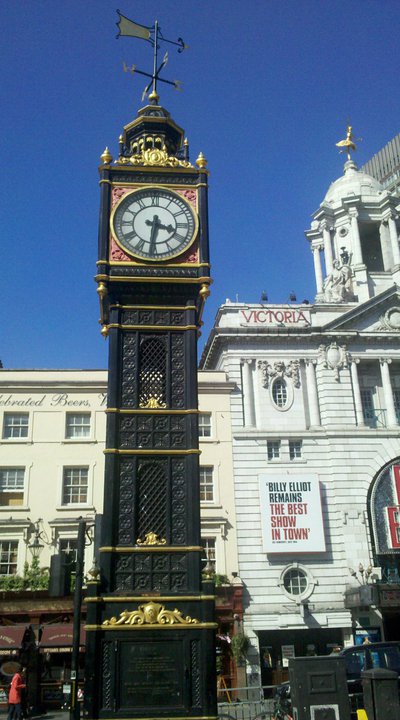 We went back out a little bit after getting back from the walk to pick up some pillows, pillow cases, and a blanket for the inflatable mattress I brought along with me.
I inflated the mattress when I got back and sorted out all the other bedding stuff. The blanket turned out to be a bit too small, and the fricking mattress decided to deflate during the night. I woke up at least 3 times and gave up on "camping" at about 5am. I got into the single bed with Cheryl and a short while later she got out and slept on the mostly-deflated mattress. I told her not to, but a single bed is not a comfortable place for two people.
A short while later we woke up and started to make plans for the day. Cheryl wanted to make sure that we got a drying rack for the laundry, so we reserved one from Argos near Old Street. They offered to deliver it within 90 minutes for about £5 or so. As tempting and awesome as that was we decided to go and pick it up ourselves. Before we could pick that up from Argos we had to go and look at some furniture in a show home so that we could pick things for the new apartment (currently expected to be complete in June).
When we found the Argos on Old Street we were both pretty hungry, so we went to a pub and grabbed some lovely food. While we were sitting there a NAVTEQ car stopped at the lights beside us with a camera mounted on the top and this weird bit revolving constantly. So I assume that means Google Maps for London will be updated soon. Cheryl and I were sitting in the pub by the side of Bunhill Row near Old Street. 🙂
We bought the drying rack from Argos, and I also bought a new blanket and cover for it so that I could sleep better. Then we headed home and watched Stargate SG-1 for a couple of hours. 😀