I received an email from Natwest this morning. The headline in the email was that my ISA was changing. I immediately knew it wouldn't be for the better.
Sure enough they're lowering the interest I earn on my measly saving from near-zero to nearer-zero. Good news though, I won't pay any tax on the tiny amount of interest I'll earn.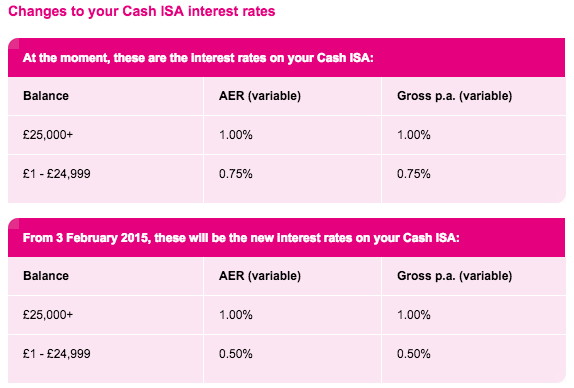 If I had £25k in savings then I'd be eligible to keep the existing, higher interest rate. They're making it harder to save up that amount of money, and easier on the people who already have. I must be old-fashioned to think a bank should endeavour to help all its customers equally, not just those who give it the most money to play around with.